Description
Join hoarding disorder expert Anne B. Pagano, LCSW, ACSW, BCD, C-ASWCM for comprehensive live webcast and learn about hoarding disorder as a complex mental health condition in which the pathological attachment to possessions is often more important to the hoarding individual than human relationships.
This program is designed for introductory and intermediate level social workers and case managers who practice counseling and/or direct case work with people with mental health issues.
Learn proven strategies and techniques derived from evidence based research to help understand the mental health roots of hoarding disorder, what defines hoarding disorder from other behaviors and diagnoses, develop awareness of clinical treatment and harm reduction approaches, and how to help clients cope with the emotional, relational, and environmental impacts related to this chronic condition.
Please join us for this live interactive program which will cover the following topics:
Distinction between clutter, chronic disorganization and hoarding
The DSMV criteria for a psychiatric diagnosis of hoarding disorder
What and why people hoard
Distress caused by compulsive hoarding
Review of hoarding assessment tools
Development of harm reduction plans of care
Reasonable accommodations under the Americans with Disabilities Act.
Clinical treatment modalities
Objectives
Objective #1
Illustrate how compulsive acquisition behavior, inability to discard, and distress in discarding are key components of hoarding disorder.
Objective #2
Assess and identify if a client fits the DSM-V clinical qualifiers for a diagnosis of hoarding disorder.
Objective #3
Identify a clinical intervention approach for persons with hoarding disorder utilizing research supported therapeutic modalities.
Objective #4
Utilize an advocacy approach for Reasonable Accommodations under the Americans with Disabilities Act when initiating a Harm Reduction approach.
Credits
Credit Tab Statement
NOTE: Registration includes one free CE Certificate (participant will be able to print the certificate of completion after completing and passing the on-line post-test quiz and evaluation).
Continuing Education Information: Listed below are the continuing education credit(s) currently available for this live interactive webcast. This webcast is a broadcast of a live event. You will be able to type questions to the speaker. The speaker will see the questions and address them during the presentation as time allows. Please note, your state licensing board dictates whether web based activities are an acceptable form of continuing education. Please refer to your state rules and regulations. If your profession is not listed, please contact your licensing board to determine your continuing education requirements and check for reciprocal approval. For other credit inquiries not specified below, please contact info@agingremix.com or 914-229-2244 before the event.
Materials that are included in this course may include interventions and modalities that are beyond the authorized practice of mental health professionals. As a licensed professional, you are responsible for reviewing the scope of practice, including activities that are defined in law as beyond the boundaries of practice in accordance with and in compliance with your profession's standards.
CE Information is based on 100% attendance.
Information obtained in this course should be used within your scope of practice.
---
Social Workers

Aging Remix, Inc., #1445, is approved to offer social work continuing education by the Association of Social Work Boards (ASWB) Approved Continuing Education (ACE) program. Organizations, not individual courses, are approved as ACE providers. State and provincial regulatory boards have the final authority to determine whether an individual course may be accepted for continuing education credit. Aging Remix, Inc. maintains responsibility for this course. ACE provider approval period: June 8, 2019 - June 8, 2022. Social Workers completing this course receive 3 Clinical Practice continuing education credits. Course Level: Introductory to Intermediate. Full attendance is required; no partial credits will be offered for partial attendance. A certificate of attendance will be awarded at the end of the program to social workers who complete the program evaluation.
---
New York Social Workers

Aging Remix, Inc., #SW-0301 is recognized by the New York State Education Department's (NYSED) State Board for Social Work as an approved provider of continuing education for licensed social workers. This activity will qualify for 3 contact hours. Full attendance is required; no partial credits will be offered for partial attendance.
---
Certified Case Managers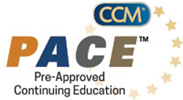 This program has been pre-approved by the Commission for Care Manager Certification to provide continuing education credit to CCM ® board certified case managers (CCMs). This program is approved for 3 CE contact hours.
---
Certified Case Manager

Through a collaborative agreement with the Commission for Case Manager Certification (CCMC), this CE activity is approved by the American Case Management Assoociation (ACMA) for 3 ACMA® Certification renewal credits For more information visit www.acmaweb.org
---
---
Faculty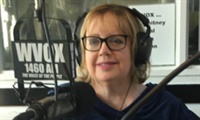 Founder, Aging Remix, Inc.
Aging Remix, Inc.
---
Anne B. Pagano, LCSW, ACSW, BCD, C-ASWCM, is the Founder of Aging Remix, Inc. and Executive Director of the Hoarding Disorder Resource and Training Group, Inc. She is a Licensed Clinical Social Worker with over 35 years' experience in direct clinical services, supervision and administration in hospitals and long-term care facilities, and as a certified geriatric care manager. Anne was also a faculty member at the Fordham University Graduate School of Social Services in New York as an adjunct professor in the field of Aging. She has keynoted many national conferences and has been a guest on a local news programs promoting research-based techniques for working issues of hoarding disorder. In 2014, she was honored for outstanding excellence in social work and the achievement of women, by the National Association of Professional Women She holds a Master's in Social Work from Simmons College School of Social Work in Boston and a Post-Master's Certificate in Gerontology from the Hunter-Brookdale Center on Aging in New York City. Anne also works as an Aging Life Care Specialist through Pagano Senior Care, LLC.
---
Target Audience
Social Workers
Case Managers
Psychologists
School Psychologists
Marriage and Family Therapists
Other Helping Professionals that Work with Hoarding Situations
Special & General Educators
School Guidance Counselors
Educational Paraprofessionals
Counselors
Outline
Hoarding Disorder Overview
Initial Participant Poll
Demographics / Statistics
Diagnostic criteria – DSM-V
Effective communication with client
Using reflective listening skills
Communication with A.C.E.S.
Action words
Curious Questioning
Empathetic Statements
Statements of Concern
Focus on relationship building instead of clutter reduction
Excessive acquisition - Attachment Values – Difficulty Discarding
Informational Processing Deficits
Visual / Spatial issues
Categorization and under-inclusion
Effects of hoarding
Estrangement and Social Isolation
Neglect and Disrepair of living environment
Self-neglect and impact on health and well-being
Overview of therapeutic models of intervention
1) Psychotropic Medications
2) Cognitive Behavioral Therapy
3) Motivational Interviewing
4) Exposure Therapy
5) Mindfulness
6) Peer lead groups
How to proceed once a hoarded environment has been identified
1) Harm reduction model
a) Goals of Harm Reduction: Safety - Health - Comfort
- Issues of Self-neglect
- Harm Reduction Principles
b) Harm Reduction treatment plan
-Code violations
-Imminent Risk / Red Flags
- Reasonable Accommodations
- Legal aspects
Americans with Disabilities Act
Fair Housing Laws
Reasonable Accommodations
Court System
c) Building a Collaborative Team approach
Review of assessment tools and levels of scope and severity
ICD chronic Disorganization Scale
Clutter Image Rating Scale
H.O.M.E.S. Multi-Disciplinary Risk Assessment tool
Uniform Inspection Checklist
Participant Question and Answer Session
Post Presentation Quiz and Evaluation